Source: Composite image by G_marius
Northern Europe Baroque: There is no greater contrast between two major contemporary painters than Rubens and Rembrandt at their maturity.
Legendary Baroque Painters: Rembrandt vs Rubens
We continue our series of debates contrasting some of the the greatest painters in the history of art, contrasting the most iconic Dutch and Flemish Baroque painters: Rembrandt and Rubens. Rubens's influence on Rembrandt is often discussed by art historians. As two painters of similar cultural background -they both spoke Dutch and lived in what was called the "Low Countries"- and often seen as painters influenced by earlier Italian Baroque artists, Rubens and Rembrandt's artworks are often compared. Through their art they reflected the diverging beliefs and philosophies of the Protestant Reformation and the Catholic Counter Reformation in Northern Europe.
Rubens
Peter Paul Rubens (28 June 1577 – 30 May 1640), was a Flemish Baroque painter. A proponent of an extravagant Baroque style that emphasized movement, colour, and sensuality, Rubens is well known for his Counter-Reformation altarpieces, portraits, landscapes, and history paintings of mythological and allegorical subjects.
Peter Paul Rubens's famous paintings:
The Massacre of the Innocents: this is the first of two painting based on the same Biblical episode. It was finished in 1612 and it depicts a militia company. It is one of the most famous of Rembrandt's paintings and is housed in the Art Gallery of Ontario in Toronto.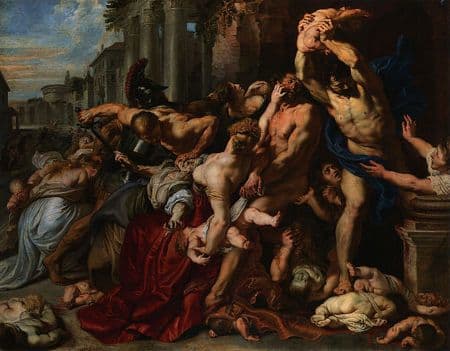 Consequences of War: also known as the Horror of War, is a painting finished in 1639 which symbolizes the horrors of the Thirty Year's War which ravaged Europe from 1618 to 1648. This painting is housed in the Palazzo Pitti in Florence.

The Elevation of the Cross: this impressive altarpiece (15 x 21 feet) was originally installed on the altar of the Church of St. Walburga in Antwerp which was destroyed, and so is now housed in the Cathedral of Our Lady in Anwerp.
The Origin of Milky Way: this painting finished in 1637 portrays Hera spilling her breast milk while feeding her son Heracles. This painting is housed in El Prado Museum in Madrid.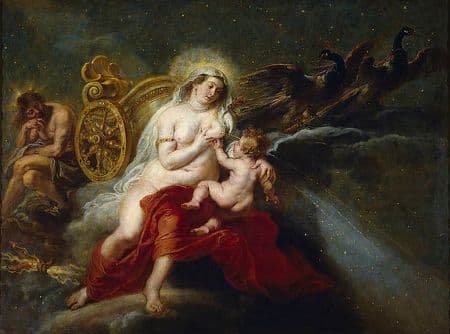 Het Steen: this painting depicting a view of Het Steen in the Early Morning and finished around 1636, is considered by many critics as one of the best landscape paintings of the Baronque era. It is housed in the National Gallery in London.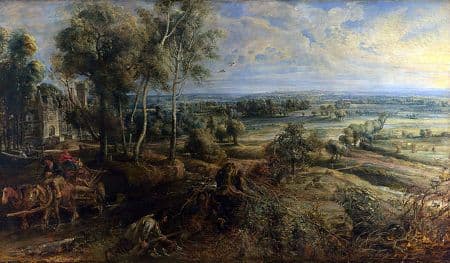 Rembrandt
Rembrandt Harmenszoon van Rijn (15 July 1606 – 4 October 1669) was a Dutch painter and etcher. He is generally considered one of the greatest painters and printmakers in European art and the most important in Dutch history. His contributions to art came in a period of great wealth and cultural achievement that historians call the Dutch Golden Age. Dutch Golden Age painting was extremely prolific and innovative, and gave rise to important new genres in painting.
Rembrandt's most famous paintings
The Night Watch: this portrait painted in 1642 depicting a militia company is one of the most famous of Rembrandt's paintings. This painting is housed in the Rijksmuseum in Amsterdam.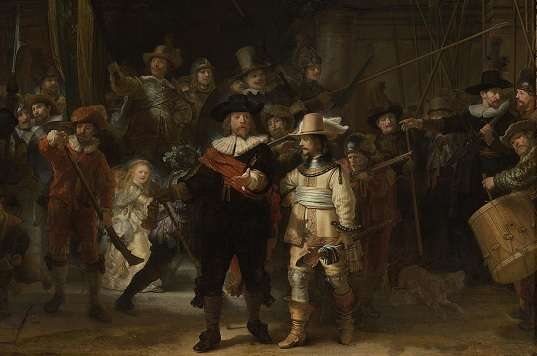 The Anatomy Lesson: this painting from 1632 shows Dr. Nicolaes Tulp, a Dutch surgeon, using a corpse of an executed criminal to give a lesson to seven other surgeons. The painting is housed in the Mauritshuis Museum in The Hague.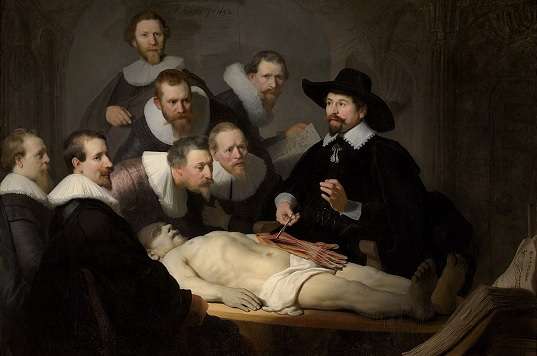 Self-Portrait with a Beret and Turned-Up Collar: this 1659 oil on canvas masterpiece is one of the most famous self-portraits in the history of art. This painting is housed in the National Gallery of Art, Washington D.C.
Danaë: this painting from 1636 depicts Danaë, a Greek mythological character and mother of Perseus, welcoming Zeus. This is one of Rembrandt's most acclaimed nude paintings. It is housed in the Hermitage Museum in Saint Petersburg.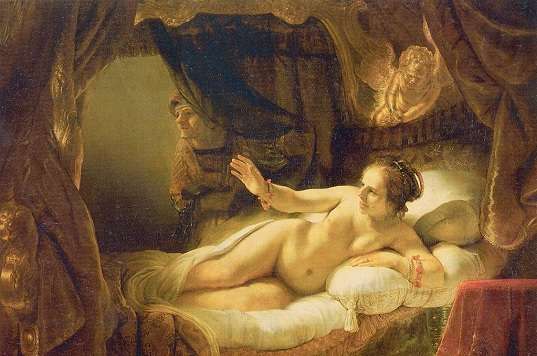 The Return of the Prodigal Son: this is one of the last paintings the Dutch artist finished before his death in 1669. This oil depicting the Biblical parable of the return of the prodigal son, demonstrates Rembrandt's mastery and capacity to evoke spirituality.

It is housed in the Hermitage Museum in Saint Petersburg.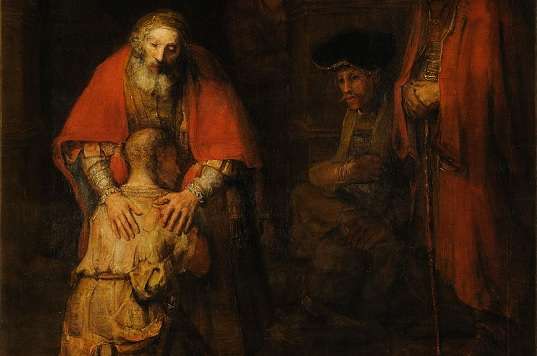 These are among the most influential painters of all time, but which one do you prefer? Who left a most impressive legacy? Which paintings of these geniuses are your favorite ones? Join the debate and vote in our poll (below)
Watch these documentaries if you are interested in knowing more about Rubens and Rembrandt:
Most influential Northern Baroque painter: Rubens or Rembrandt? Vote and tell us more about their contribution to the history of art and your favorite works from each of them.
Vote to see result and collect 1 XP. Your vote is anonymous.
If you change your mind, you can change your vote simply by clicking on another option.
Voting results
Most influential Northern Baroque painter: Rubens or Rembrandt?
New to netivist?
Join with confidence, netivist is completely advertisement free. You will not receive any promotional materials from third parties.